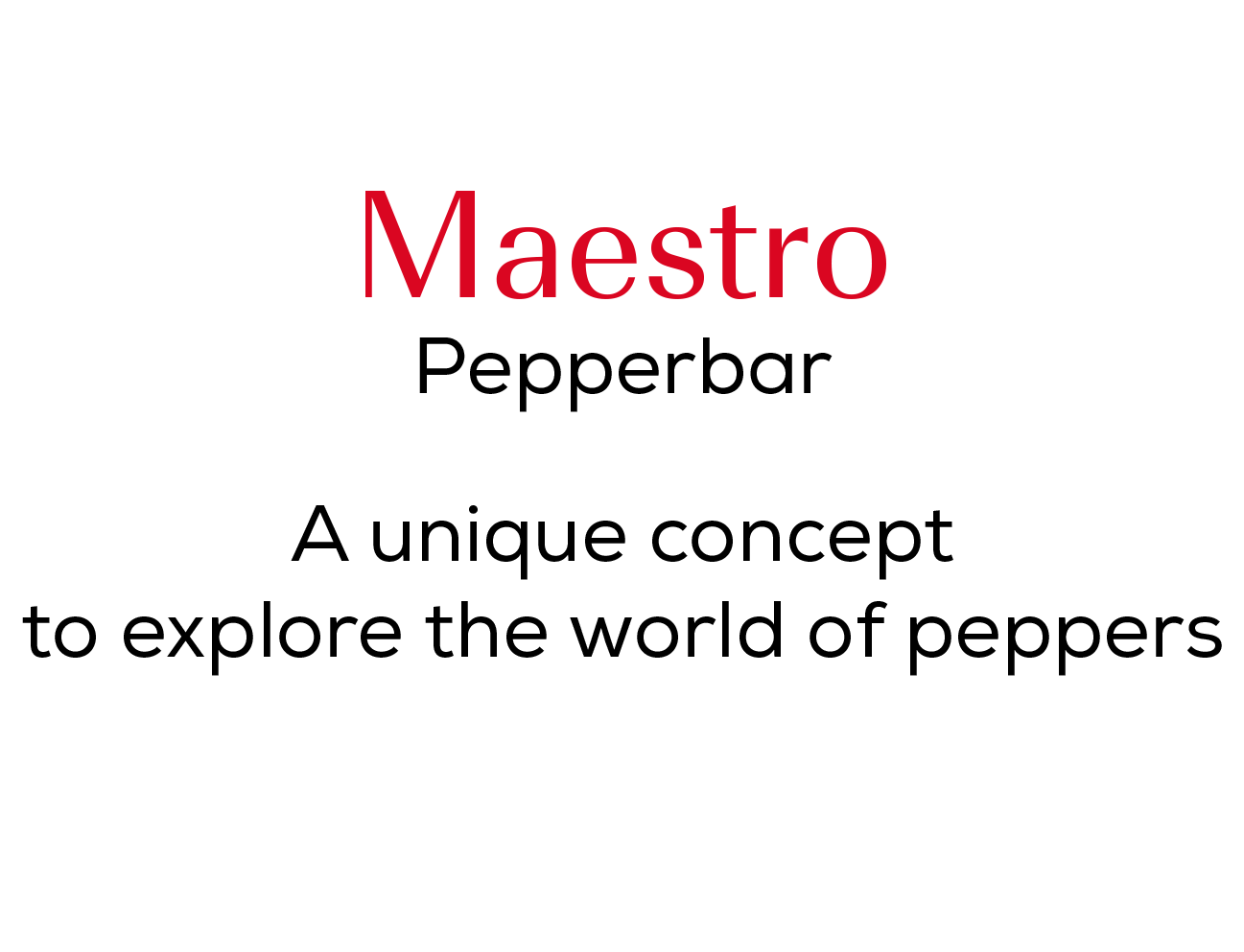 A complete collection for all pepper lovers

Maestro Giftbox
- Maestro Mill
- 3 Premium Peppers
- 1 erasable marker
- 1 booklet with food pairing advice
Maestro Mill
- Maestro Mill
- 1 sachet of Premium Kampot Pepper
Additional Jars
- 3 empty glass jars
- 1 erasable marker
A wide selection of peppers
Peugeot carefully selected a wide selection of peppers for you to appreciate.
One mill, unlimited possibilities
Maestro is both fun and intuitive. With a quick twist, the mill can switch from one pepper variety to another.
To explore new flavours, simply unscrew the compartment beneath the mill and replace it with another compartment filled with the pepper of your choice.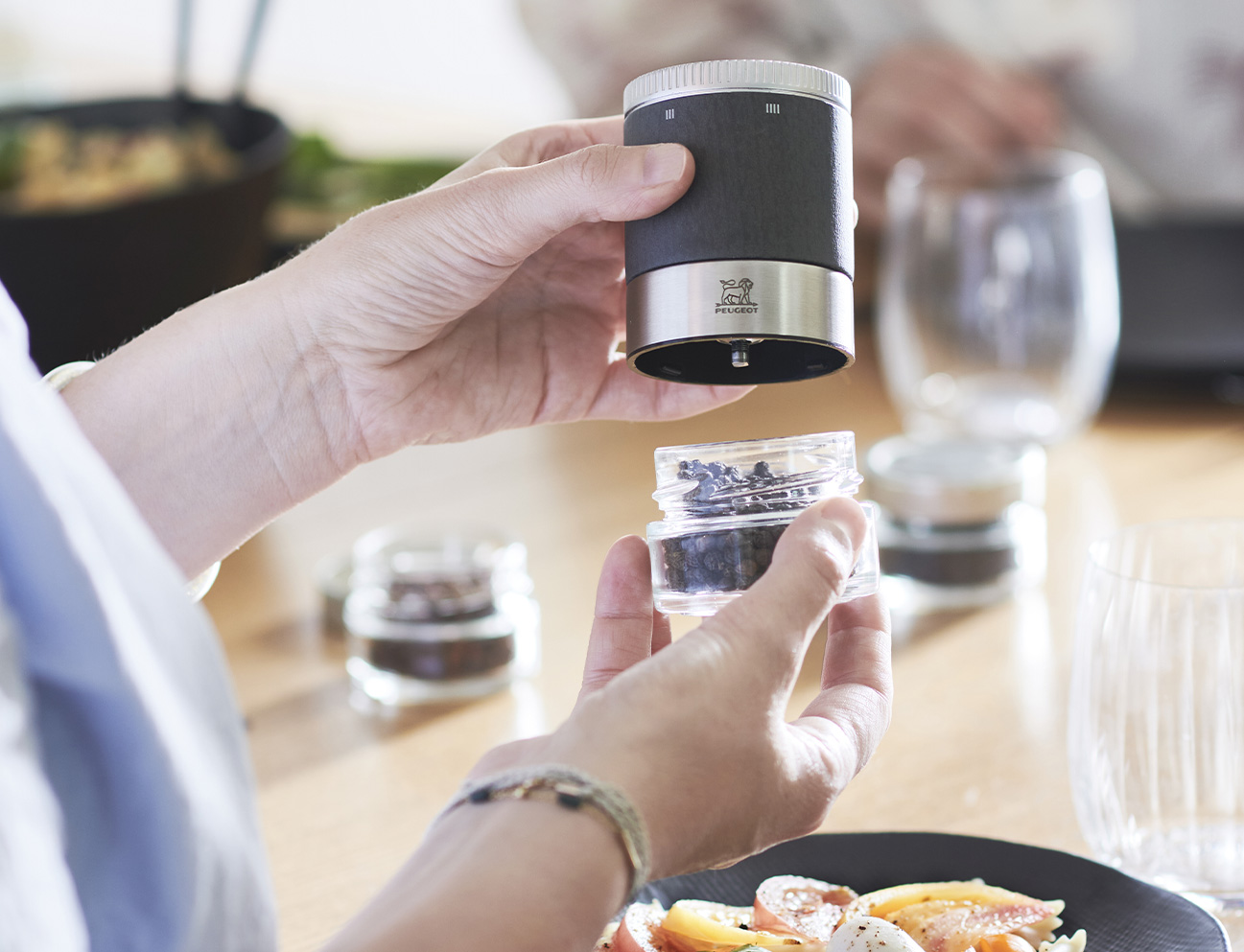 One pepper, a wide range of flavours

The grind size plays a key role in unleashing a pepper's full bouquet of aromas.
A fine grind to reveal the pepper's power
A coarse grind to release the aromas
A medium grind to strike the perfect balance
Choose between 6 different grind settings to discover the range of flavours one pepper can offer and find out what your favourite pepper/grind combination is.
A premium mill, made in France

A huge selection of peppers to play with
At Peugeot, we take flavours seriously. We carefully selected an exclusive collection of six premium peppers with extraordinary aromas and an exceptionally fresh taste.
Will you fall for wild pepper's woody notes? Or perhaps spice up your cooking with the exclusive Fresh blend and Red Meat blends?
Discover our Chefs' recipes
World-renowned Chefs use Maestro in their kitchen.
Through their cooking, and with a few Maestro twists, they explore the flavours that peppers have to offer.