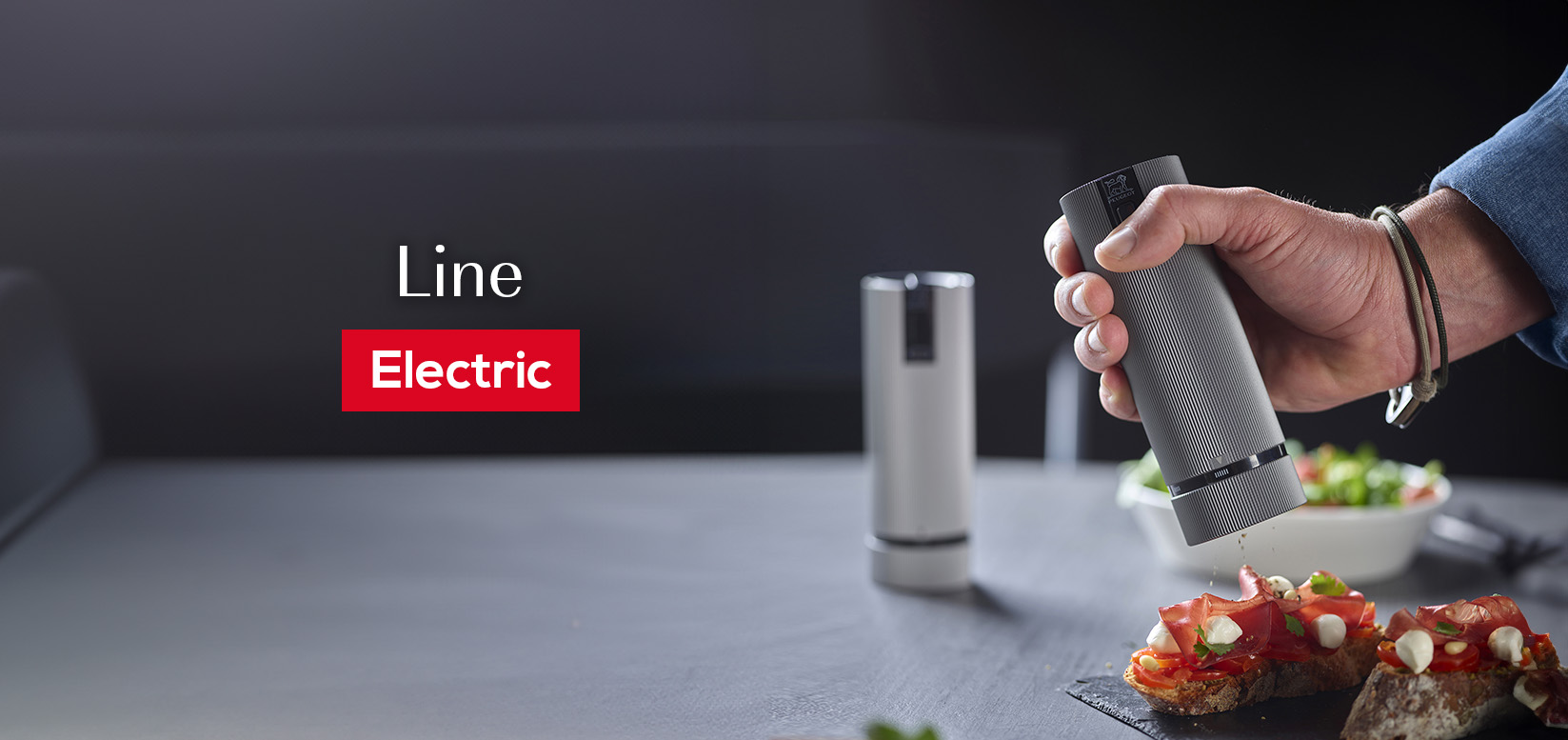 Superior performance with a bold design
Line Electric reflects Peugeot's ongoing determination to stay ahead of the innovation curve
and provide a rechargeable electric mill offering high performance and practicality.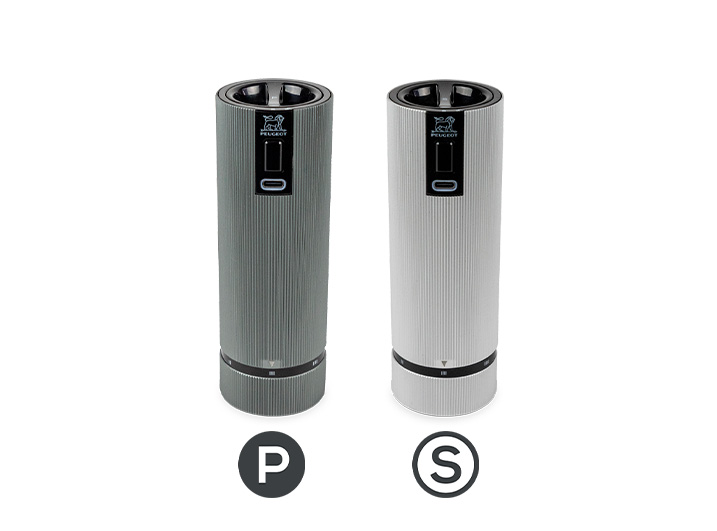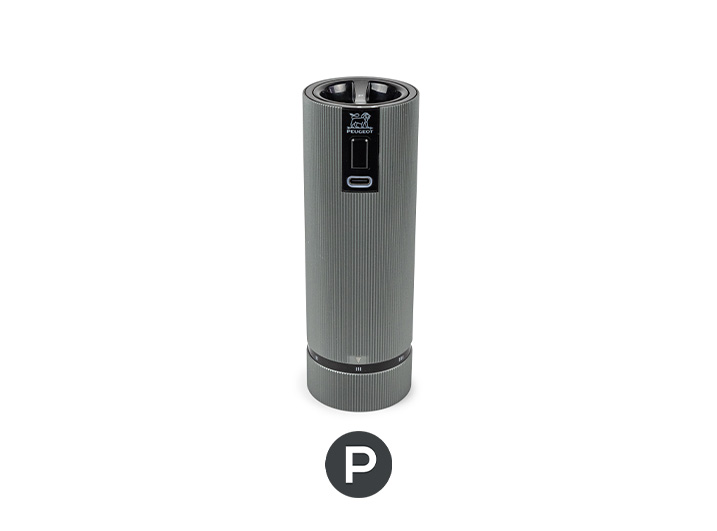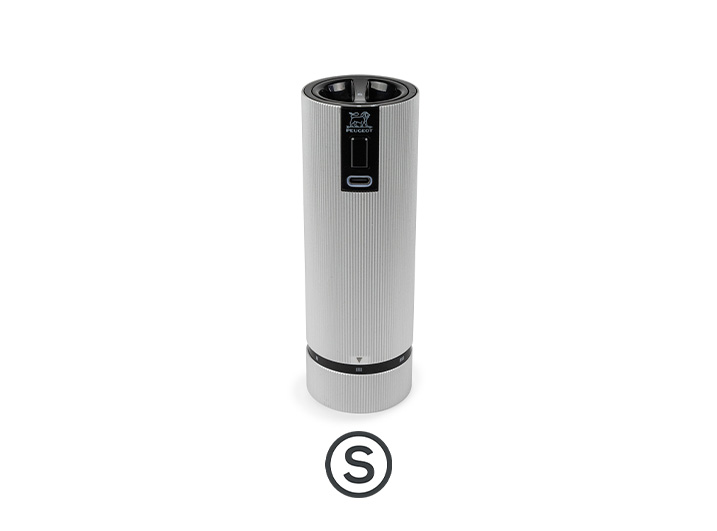 The signature aluminium striation of our Line mills elicits a touch of sophistication that is well admired by chefs and interior design enthusiasts alike making this a popular best seller.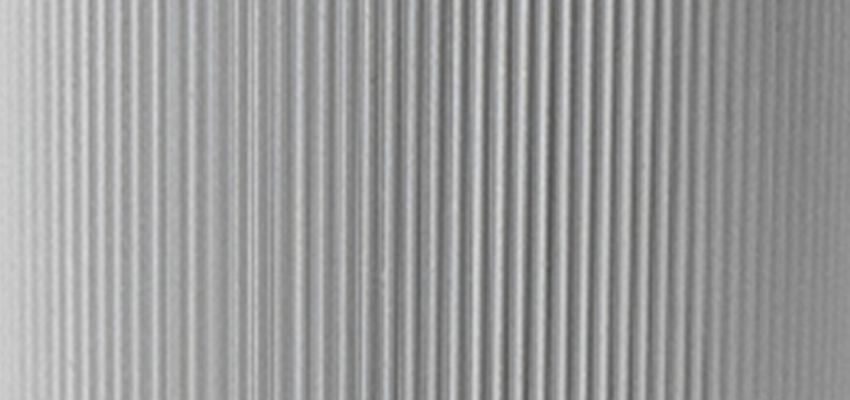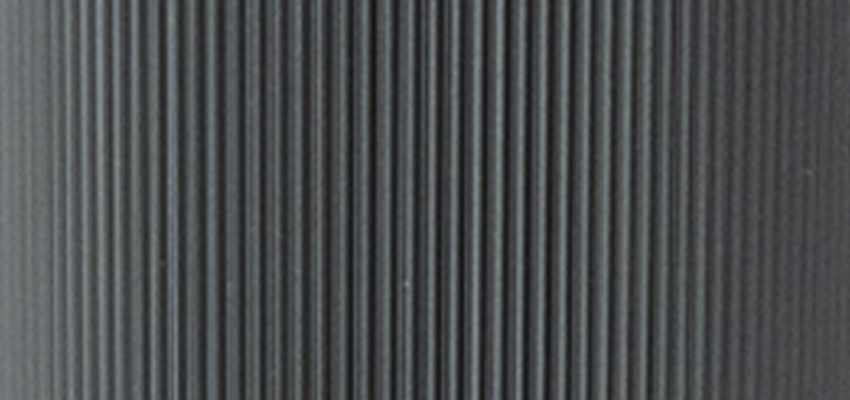 EASY
FILLING

The mill can easily be opened and filled
with its funnel-shaped compartment.
GRINDING
PRECISION

The u'Select adjustment ring is graduated from 1 to 6 to guarantee consistent grinding and choice of coarseness to satisfy every taste and desire.
COMPACT
AND ERGONOMIC
Its compact design and striated body ensure the perfect grip and intuitive use with a single hand.
HIGH
PERFORMANCE
USB-C rechargeable and powered by its latest-generation lithium-ion battery, the Line mill is engineered for long-lasting operation without self-discharging.
LIMITED EDITION
TOTAL BLACK
Adorned with a striking black finish, this salt & pepper mill set is the perfect gift idea for food and gadget fans alike.

Also in the Line collection